Text & Photos: www.kartcrg.com
The long final weekend of the FIA Karting European Championship for the KZ and KZ2 classes on the Naples International Circuit of Sarno (Salerno, Italy) didn't start in the best way for the CRG colours. The two-times World Champion Paolo De Conto, after several technical misunderstandings with his engine tuner (TM) during the free practices, preferred not to race.
It was a driver's personal choice that CRG supported after the failure of trust and collaboration that always made them winning partners. In this context, it should be pointed out that this decision came from individual factors between the driver and the track technician and it doesn't undermine the collaboration between CRG and TM both regarding sporting and commercial issues.
With De Conto out, only Pedro Hiltbrand represented the CRG colors in KZ, but also for the Spanish driver it wasn't a lucky weekend. Out of the running for the title after the difficult first round in Wackersdorf, the team decided to collect data in view of the World Championship scheduled in Lonato, Italy, on September 22nd, penalizing the performance.
Hiltbrand ended the Final in 8th place after a hard-fought race. Lorenzo Camplese won the race while the Championship title went to Jorrit Pex, ahead of one point, after many unexpected events that kept changing the standing.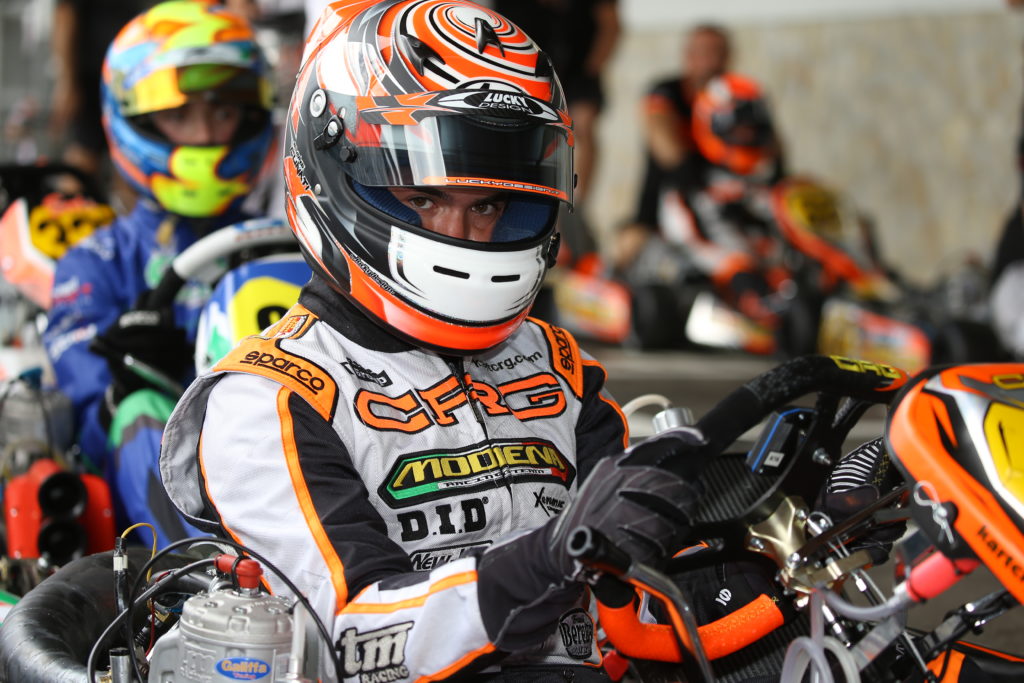 Bad luck in KZ2 as well, where Simone Cunati, with Modena Kart team, was one of the candidates for the title after the second place in Wackersdorf. But in the qualifying practice, the Italian driver couldn't produce a good performance after the positive timings of the free practices, and this influenced his results in the heats. Cunati managed to qualify for the Final but contact with Natalia Balbo slowed him down while he was recovering places. However, at the end of the race, he got a penalty for an infraction in the pre-grid and he was excluded from the race.
In KZ2 the best CRG driver was the Swedish Benjamin Tornqvist with CRG Holland, in 10th place. Jean Luyet ended 12th, then: Francisco Sagrera 16th, Max Tubben 19th, Noel Leon 28th, whilst Kas Haverkort with CRG Keijzer had to retire.
Marco Valenti couldn't continue the race because of an accident in the heats, whilst Filippo Berto and Fotios Sotiropoulos didn't qualify for the Final.
The Frenchman Emilien Denner won the race in Sarno and the Championship title went to the Swedish Emil Skaras.